My husband and I were very impressed by the service we received from A to Z Appliance. I told him my problem on the phone. My refrigerator was leaking big puddles on the floor and a sheet of ice in bottom of freezer. He came on time and had just the right parts. Very nice to talk to and didn`t mind us watching him do the repair. Explained why we were having the problem. Very professional. Very friendly. Very honest. We would recommend A to Z Appliance to everyone.
When your refrigerator just isn't like cooling like it should, contact A to Z before buying a new one.
The most common reasons for this condition in a refrigerator are, the evaporator fan, condenser fan motor, start relay, temperature control thermostat, thermistor, compressors, and the different control boards. An accurate diagnosis is essential, saves you money and time, don't hesitate, click to schedule an appointment today. We have a money back guarantee, and warranty all our work, and parts.
Some of the frequent problems of ice makers include, the freezing temperature in the freezer has to be below 10 degrees, the water inlet valve, water filter, water pressure, the door switch or icemaker switch, and the ice maker assembly. Send in your appliance information today and we can help resolve any issues with you icemaker.
Refrigerator Freezing Food?
This problem could be a symptom of a bad temperature control thermostat, thermistor, damper, or one of the control boards. Leonard is an expert at find out exactly what is wrong. We accept Visa, Master Card, American Express, Discover, Checks and Cash so paying for a repair is easy too.
Refrigerators and Freezers
Refrigerators are the work horses of major appliance. They work continually, efficiently, and usually we take no notice of our refrigerators.
Refrigerators offer no easy clues as to what is wrong; most of the time they die quietly. Seldom are the moving parts visible. When things go bad with your refrigerator, the frustration starts to mount as the temperature begins to rise. But the good news is they usually can be fixed before this problem get too stinky.
Here are a few things that you can do to maintain and prolong the life of your Refrigerator and Freezer.
To begin with, like most things, start with keeping it clean. The most important things to keep clean on your refrigerator are a little less obvious though, like your compressor coils, and evaporator fan clean. The coils in older refrigerators were in the back or bottom of the refrigerator, and open to collect a lot of dust and pet hair, yet today they are commonly contained and you never even see them. The evaporator fan is usually in the back and can accumulate dust, keeping this clean is a once a year project, that you can clean with a vacuum hose and brush attachment.
Another area that is essential to keep clean is the door seals and where they contact the refrigerator. These areas can easily get sticky and grimy, and when you go to open your refrigerator it is sealed shut with gooey syrup. This is not only annoying, but has the potential to damage the door seals, by ripping the outside plastic and exposing the magnetic strip. Then as the problem continues the magnetic strip falls out and your refrigerator door doesn't seal shut, causing the air flow to mess up and cover your freezer in snow. The good news is that this all can be prevented by keeping the door seals and refrigerator clean. Clean with hot soapy water as often as necessary. If your door seals are messed up and not sealing we can replace those, and restore your refrigerator back to working wonderfully.
Finally if your refrigerator doesn't have an automatic defrost, be sure not to let the frost in the freezer compartment build up to more then a quarter of an inch.
A to z is exactly the appliance repair you've been looking for. Leonard communicated before the appointment, gave a window of arrival, and was right on-time. He diagnosed the issue and repaired my GE Profile refrigerator within an hour. He had the part in-stock on his truck. Incredible service and professionalism. The price and value of his service and knowledge cannot be beat. I would highly recommend A to z over any and all service repair I have used in the past 25yrs in the East Valley.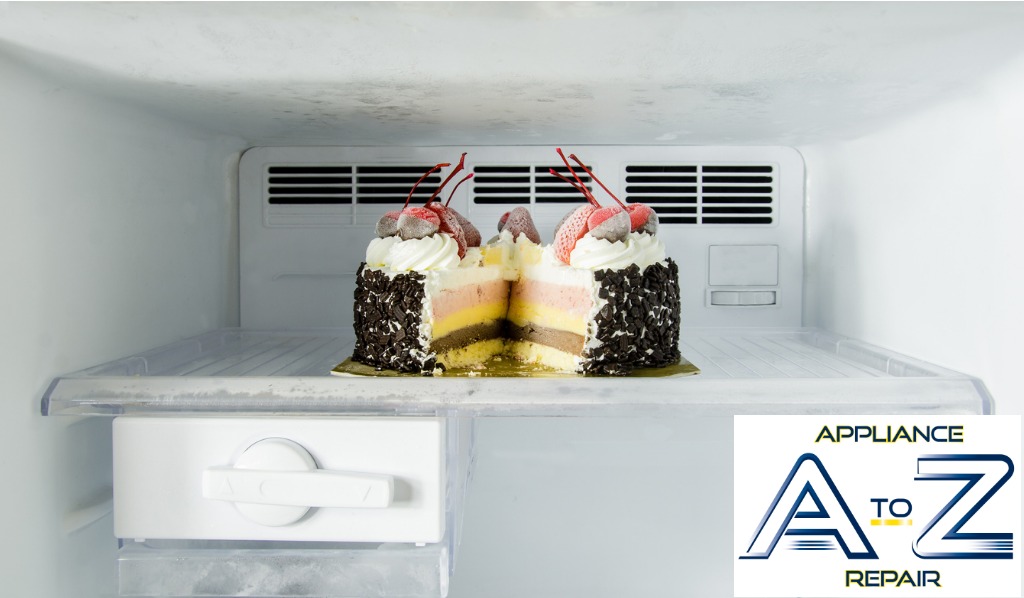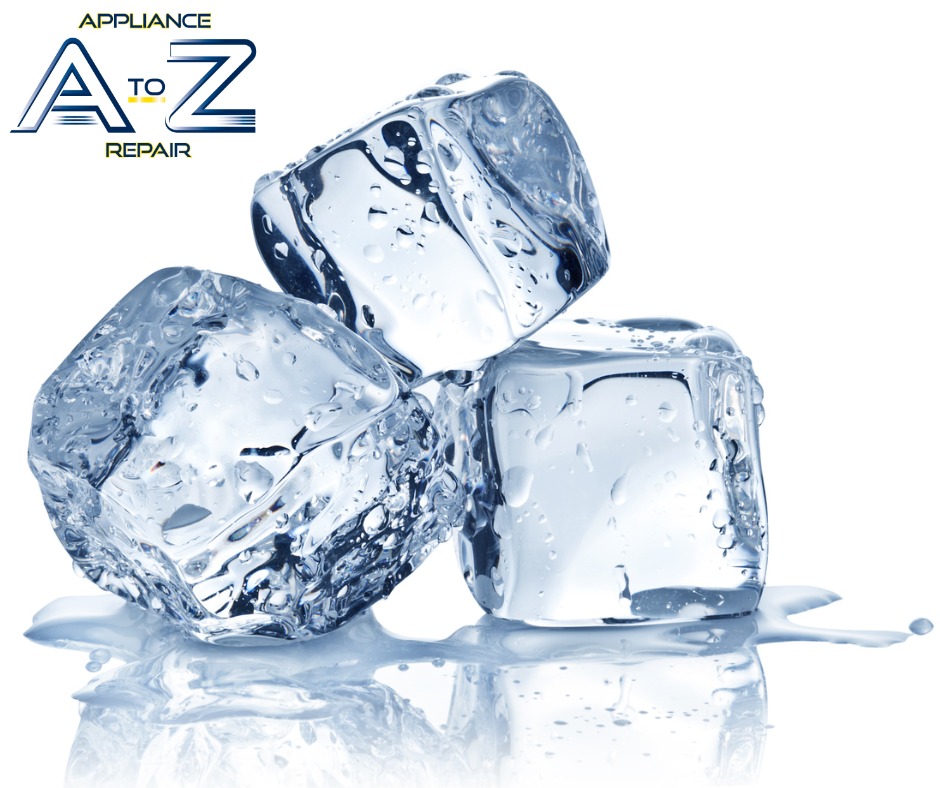 Worked me into his schedule quickly and carved out time to check my laundry list of issues. He actually made some keen observations about my furnace that others missed (on going issues). 5 stars!